Imagine trying to beat competitive riders on gravel, road, and mud with a basic bike frame that doesn't allow precise turns or easy take offs. That's why Alchemy created their Chiron all around bike. Alchemy started making bikes back in 2008 and hasn't looked back, as their site says, they want to build the best bicycles in the world.
Building the best bicycles in the world comes from knowledge of materials, angles, aesthetics and serious bicyclists. Alchemy works with both carbon fiber and titanium with serious skilled craftsmen masterfully welding titanium into lightweight, very sturdy, and beautifully designed frames. Much of their welding is done and supervised by a master welder with clean, simple welds you can have confidence in regardless of your speed and terrain.
Per their mission, Alchemy is for serious riders who ride a lot, want to win, and want to do so comfortably.  Alchemy riders often see Alchemy models like the Chiron as the best you can get, and the frames are sought after. The Chiron specifically is highly desirable for cyclocross riders and gravel road riders.
Alchemy offers options for style on your Chiron. Riders can choose between a natural titanium finish and their own custom paint job. Chiron's can look truly unique with the Ethic Paint Works finishing your bike with your desired design using automotive paint and taped layerings. Between Ethic Paint Works and Alchemy hand making your bike, you'll have your unique ride.
Pros and Cons
Pros: The Chiron is one of the lightest, most durable bikes available as a road bike, and offers outstanding performance on many terrain types from roads to gravel and dirt. The Chiron is actually a series of bikes with multiple options and customization available.
Cons: Not cheap, but Alchemy is intending to make the best bikes in the world. They also tend to have a bit of a wait for a custom bike, but considering you are literally receiving a custom bike, the wait is worth it.
Things to Consider Before Buying a Cyclocross Bike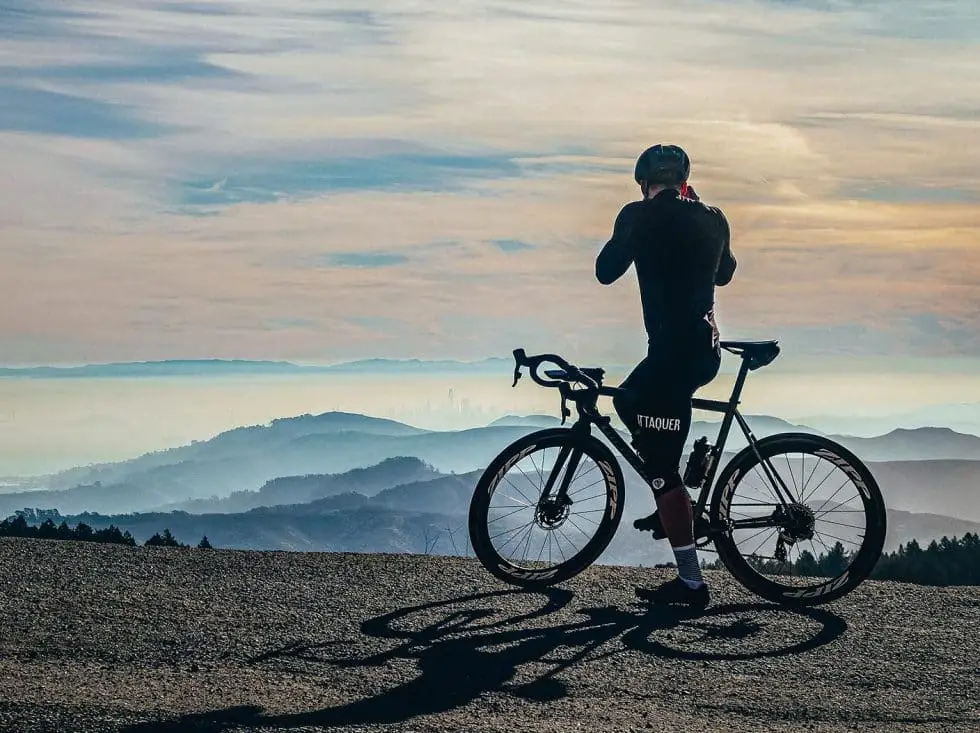 While we haven't been able to ride every single road or all around bike available, we can tell you that you should keep an eye out for a few considerations before buying one.
All around bikes are meant for many kinds of terrain. Often, cyclocross races will involve smaller tracks with a variety of terrain types, including dirt, mud, gravel, and road, an all around bike needs to be able to handle anything. In addition to physically handling anything, they tend to have technical turns that riders could certainly use some help from a lightweight and stiff frame to handle.
Here are a couple things to consider:
What kind of customizations do you need in terms of length, height?
Was your previous bike able to handle all conditions and technical turns? What issues did you have?
How durable do you need for all conditions?
Features and Benefits
The Alchemy Chiron offers outstanding performance on a few kinds of terrain with customizations. It's also tough enough for any combination of conditions considering that many riders will not just be on the road. Let's review a few elements of the Chiron.
Frame
The frame is one of the features of Alchemy's workshop. The frames are hand made in Denver, Colorado out of titanium made in the USA. The titanium parts are bent into shape by hand to achieve just the right angles. The titanium tubes are then mitered down to the correct millimeter. Master welders then weld the final pieces together. Instead of hiding the welds like many bike companies do, you have the option for a raw finish with visible welds to highlight the handmade nature of the frame.
Alchemy uses unique shapes for their tubes with oversize down and top tubes that lend the biker more control over turns and speed. Riders can have lengths made the way they want them, in addition to standardized sizes from 52-61.
The frame does offer a couple of options. The initial Ultegra Di2 model for the Chiron includes offers the Zipp Service Course from SRAM. Any of the other four models of Chiron including the Force eTap edition includes a proprietary Alchemy carbon bar as well as a Seatpost from Alchemy. Both the Zipp Service bar and Seatpost are also made of titanium.
Why titanium for the frame? Titanium works well on multi terrain courses and riding because its lightweight, stiff for tight turns, and is extremely durable, so it can take gravel spray and mud coatings during the same race without chipping or wearing. Titanium is also lightweight compared to commonly used metals like aluminum and steel, which will require more of your energy to move.
More: Alchemy Atlas Review: Professional Grade Road Bike
Suspension
Alchemy bikes have a propriety Sine suspension system. The suspension is designed for quick take off, smooth stops, and in the case of the Chiron, for technical turning. David Earle, a renowned engineer and suspension designer developed Sine by considering how bikes are used and turned instead of thinking about engineering plans first. Sine's strongest abilities are in accelerating and adapting to going uphill, then providing a smooth ride when headed downhill regardless of the terrain.
Wheels
Serious riders have a couple choices when selecting wheels from Alchemy to provide the best ride for their Chiron. The HED Ardennes Disc wheels come with the standard Ultegra model, which features a lightweight carbon wheel. HED Ardennes are quite aerodynamic and light for taking road turns and function well off-road too.
Alchemy also offers their own carbon wheels in two sizes for the Chiron. You can choose between different sized fronts with a 38mm/44mm balance to create better acceleration and turning or the 33mm size. Key differences are weight and turning radius, but you should choose the one that works best for you.
Both wheelsets offer great stability and turning for when you need it most when cornering on shorter cyclocross tracks as well as the durability to handle gravel roads.
More: Trek Checkpoint ALR 5 Review: Is It A Good Bike To Have?
Gears
Alchemy offers a couple of gear options to keep the Chiron moving forward. The Ultegra Di2 model offers a Shimano HG-701 chain and Shimano Ultegra cranks The HG701-chain offers a special coating to ensure that it operates efficiently and uses your energy most effectively. The chain is ready for 11 speeds, a hollow center for a lighter weight, and a wider gear pitch.
Alchemy Chiron riders can also opt for the Force eTap AXS Road system, which combines an SRAM chain with 12 speed capabilities and an electronic component to allow for on the fly changes. The set features adjustments made on the shift paddle powered by a small watch battery so the user need not leave their bike and get their tools out for adjustments.One of the best parts of an electronic gear shift is not really feeling when you shift gears. You just go.
You can also get the Chiron with an even more upgraded Shimano Dura-Ace gearset or a Force eTap Red red gear system, which are higher-end in their even more efficient platforms and lighter-weight materials.
Brakes
Chiron's brake options are similar to their gears, with brakes sourced from Shimano and their Dura-Ace system as well as Shimona'a Ultegra and SRAM's Red System. Naturally, it's quite important to be able to slow your Chiron down quickly and safely, especially while cornering in competition.
Ultegra's performance set, including their chain and crankset are designed to work together well and provide efficient transition of power from the pedals to the tires, and to provide just the right combination of specs for great handling when braking too. Ultegra has received good reviews for smooth stops and the lightweight nature of their braking system, which adds little to the overall bike weight.
Dura-Ace offers even lighter and stronger brakes with more customization so you can get just the right feel. You can also upgrade all the way to SRAM's eTap Red System which allows for on the fly changes and customization as you go with their entire electronic package.
More: Priority Continuum Onyx Bike Review: Is It A Good Bike
| Feature Type | Feature Specs | Benefits |
| --- | --- | --- |
| Frame | Titanium, handmade in Denver, Colorado from titanium made in the United States. | Titanium offers a combination of extreme durability and significantly lighter, stiffer frames than other metals like steel or aluminum. |
| Wheels | Alchemy Carbon | Wheels with a carbon frame that are aerodynamic, puncture-proof, and super light, making them easy to accelerate with |
| Gear | Shimano Ultegra Shimano Dura Ace Or eTap SRAM | Gears power the bike after you pedal and are critical to providing a smooth transition of your leg power to eventual wheel rotation. A high end gearbox is needed for a high end bike. |
| Brakes | Shimano Ultegra Shimano Dura-Ace eTap Sram | Brakes are needed for the greatest amount of control possible while going downhill or hitting a corner at the speed you want to. You need to be able to stop and slow down smoothly. |
| Suspension | Sine | Alchemy's proprietary suspension designed for a smooth ride and to react in the most efficient way possible when you start and stop pedaling. |
Social Proof
Many professional and hobbyist bicyclists have written reviews about the Alchemy Chiron and the Alchemy company in general. It's not an understatement that the amount of time and effort Alchemy puts into each bike carries a reflection to the glowing reviews given by riders, as well as the brief looks many Alchemy owners report getting when they show up to a race or ride with a custom titanium or carbon fiber bike.
Many riders can tell the difference, too, with a custom paint job by professional painters who can translate what you want to see into something you are proud to ride.
Alchemy also offers a lifetime warranty on their bikes and all their parts. If something breaks, somehow, they fix it. In addition, they offer a program for people who have crashed their bikes without abusing them. Alchemy will in some cases offer the owner of a broken, crashed bike a new one at a lower cost.
Between excellent ratings, professionals offering rave reviews, and a warranty, the Chiron by Alchemy is a great choice for those who want to be thoroughly impressed by both the bike and the customer service.
Alternatives
Alchemy Chiron vs Alchemy Hyas
The biggest difference between the Alchemy Hyas and the Alchemy Chiron is the frame. The Hyas uses Alchemy's handmade carbon fiber frame which can make for a lighter, more customizable bike. Just like the Chiron, the Hyas is made in Denver, Colorado from materials in the USA. The Hyas otherwise uses many of the same parts from chain to gears.
More: Trek Emonda ALR 5 Review: Is It A Good Bike To Have?
Conclusion
If you want a custom blend of a great bike for off-road and pavement, the Chiron will be a great fit for you. The ability to exchange parts for those more tuned to your riding style and the overall lightweight fit and finish of the Chiron is often desired by bicyclists who are looking to squeeze some more performance out of their gear. In addition, they are made in the USA with a handmade process thoroughly detailed on their website. Consider what you really need in a bike and Alchemy can do the handiwork and make your dream come true.